Gift a Pocket of Power today to empower a woman into employment and financial security.
Gift a Pocket, empower a woman
Whether she is a mother, a sister, an aunt, or a wife... after playing all the roles that life demands, the women we support may not have much left in her when life throws a curve ball at her. And that can be daunting.


Dress for Success Sydney's Pockets of Power is your way of giving your loved ones an incredible gift that will warm their heart, AND empower a struggling woman into financial freedom. Because when a woman thrives, families thrive, and communities grow.
Choose the Pocket of Power you would like to gift.
Write a message from the heart for your loved one to read.
Your loved one gets an e-card with your gift and message.
Your gift is used to transform vulnerable womens lives.
Choose your Pocket of Power
Fill the pockets of your loved ones with the power to change and EMPOWER a vulnerable woman's life.

- Endeavour, Motivate, Persevere, Optimism, Win, Enlighten, Resilience -

Symbolising the strength we find in our clients, each Pocket of Power together spells the word EMPOWER.
Celebrate your family and loved ones with a unique, ethical and empowering gift.
Be the change in someone's life - Christina's story
Family and domestic violence is the main reason women and children leave their homes in Australia. One of those women was Christina*.

When Christina first came to Dress for Success she had escaped her abusive marriage after nine years of escalation, and was struggling to find a jobto support her children. The moment that motivated her to leave was when her children kept asking her for "beautiful white clothes". Questioned about why they would want such impractical outfits, Christina's seven year old daughter told her "we need them to wear to your funeral when Daddy kills you."

Having been forced out of the workforce by her ex-husband when they got married, and with no money in her own name, Christina was left with nothing but her children. She had no family support, no job, and limited funds that were dwindling fast. Her resourcefulness had been pushed to the brink.

Christina simply didn't know where to turn for support.
Dress for Success is one of the main connections for women seeking support to rebuild their lives.
It was at a Styling Session that Christina opened up to one of our volunteer stylists about her hopes and dreams for her future with her children. She spoke of wanting to be involved in the criminal justice system to help other women like her, so that she could break the cycle for others. The volunteer Stylists helped her choose an outfit that made her feel she could nail the interview. But it was a special find from one of the volunteers that convinced Christina she was on the right path. They found and gifted her a set of cufflinks which said
Guilty
and
Not Guilty
. With this sign of 'justice', Christina knew that change was coming her way.
You can give hope to vulnerable woman like Christina through our Pockets of Power gifts. With every gift you purchase, you not only provide a gift to a loved one, but you also give a vulnerable woman the opportunity to take control of her future.
To help women like Christina, who simply need support to find a job that can provide a safe, secure future for their family, get your tax-deductible gift now.
Fill her pockets with power.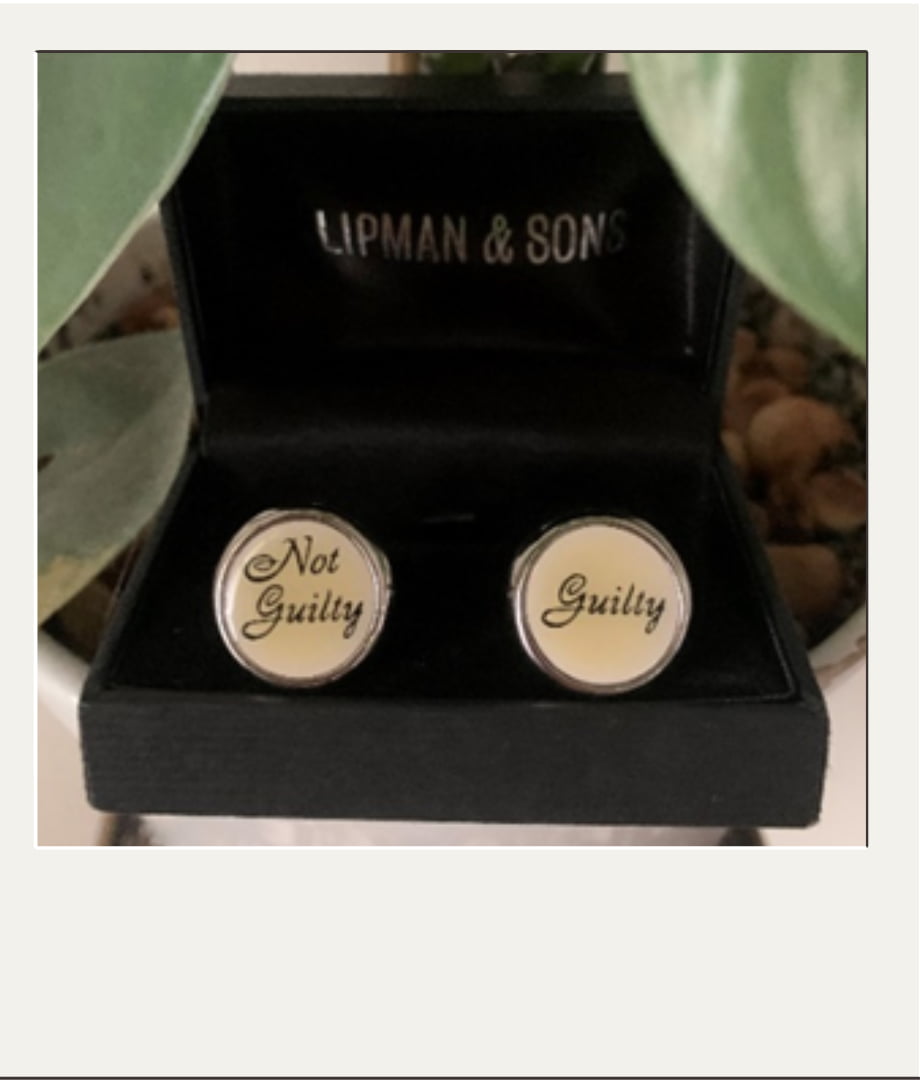 Get your tax-deductible gift today!